Choosing a Therapist
Finding the right therapist is key, whether you're looking for guidance during a relationship challenge or treatment for a mental health condition. Several factors must be considered, from insurance coverage to the type of therapy they practice. There's an alphabet soup of credentials—PhDs, PsyDs, MDs, MSWs and more—but how do you choose?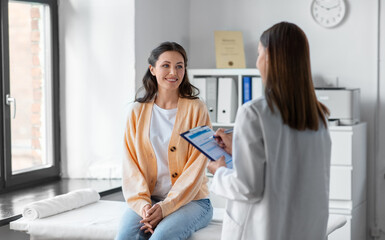 Therapists are licensed mental health professionals who help clients resolve emotional difficulties and deal with life stressors. Their qualifications include a bachelor's or master's degree in counseling, psychology, social work, or another relevant field and supervised clinical experience. Therapist can treat various issues, including anxiety and depression, addiction, family problems, and abuse. Some therapists also specialize in certain types of therapy, such as group or marriage, and family counseling.
The first step in becoming a therapist is earning a bachelor's degree in a discipline such as psychology, sociology, or human services. A bachelor's degree can take four or more years to complete. Once you have a bachelor's degree, you can begin looking for a graduate program that will meet the licensing requirements in your state. There are many accredited graduate programs available to students, such as SNHU's online CACREP-accredited clinical mental health counseling program.
After graduating from your graduate program, you must complete a minimum of 3,000 hours of supervised clinical work. This experience can be gained through a variety of ways, such as working in a mental health clinic or working with an individual under the supervision of a licensed therapist. In addition to supervised clinical work, you must pass an exam to become fully licensed. Many therapists choose to further their education and earn a doctoral degree. This can open up more career options for them, such as a position at a medical school or in a research laboratory.
A therapist's job can be stressful and demanding, as they often work with high-stress clients who have complex problems. Some therapists find it hard to separate their personal lives from their work, and some struggle with burnout. It is important for therapists to be well-rested and emotionally healthy so they can provide the best possible treatment to their clients.
Some therapists go on to become psychiatrists, and this can be an excellent choice for those who want to work in a medical setting. To become a psychiatrist, you must attend medical school and undergo training in psychiatry.
Licensing
Therapists are licensed professionals who have completed the educational and clinical requirements needed to work in their chosen field. Depending on the state, this typically includes a degree and practice in a specific area of expertise, supervised clinical hours and various tests. Therapists can operate as licensed clinical social workers (LCSW), Licensed Professional Counselors (LPC), licensed marriage and family therapists (LMFT) or psychologists (PhD, PsyD).
Choosing one type of license over another often has more to do with where a person's natural talents lie, the kind of clients they prefer to serve and what certifications, methods and training make the most sense for them, than it does with their original degree and training. In fact, some people even change licenses as they advance in their career.
Licensing fees for therapists vary, but generally they include an annual or biennial fee to cover the cost of state licensing and regulatory practices. Some states also require a background check and a professional liability insurance policy to ensure that therapists are trustworthy, responsible and up to date with state regulations and licensure requirements.
A therapist can be a great resource for a client, but they should always make sure they are properly trained and licensed to provide the services that they claim to offer. The most effective therapists are always learning and seeking ways to improve their craft, which means they can help their clients more effectively.
Point Loma Nazarene University's online Master of Arts in Clinical Counseling helps students meet the educational and licensure requirements for LMFT and LPCC certification. The program also offers the opportunity to gain hands-on experience on-campus and receive personal and professional guidance from our experienced faculty members. To find out more about how you can become a therapist, contact PLNU today. We would be happy to answer any questions that you have! 2019 Point Loma Nazarene University. All Rights Reserved. Site map | Privacy
Experience
Therapists have a wide range of experience and training. Whether they are newly licensed and getting their first clients or have been working for decades, it is important to choose the right therapist for your needs. For example, if you are struggling with depression, the right therapist can teach you coping skills and help you manage your symptoms. For example, cognitive-behavioral therapy can teach you how to change your negative thinking patterns and improve your mood. Other types of therapies can include interpersonal therapy, psychodynamic therapy and family therapy.
The amount of work and education required to become a therapist varies by country and practice area, but most require a master's degree in counseling or psychology. A bachelor's degree may be sufficient for some positions, however. A student or intern may begin by working as a counselor to gain experience and then transition into becoming a therapist.
Most therapists undergo rigorous clinical supervision during their graduate program. This helps them develop the essential knowledge and skills to succeed in the field. It also gives them the opportunity to test out new methods and techniques. In addition to their regular work, therapists often attend conferences and publish articles. In some cases, therapists join organizations such as the American Mental Health Counseling Association (AHMCA), which offers career guidance and networking opportunities.
Some therapists have specializations in certain areas, such as eating disorders or addictions. Others have expertise in dealing with issues such as anxiety, depression and grief. Regardless of their field, all therapists must be able to empathize with their patients and understand their unique struggles. They must also be able to explain their approach to treatment and answer any questions the client may have.
When you see a therapist, you will typically be asked to sign in when you enter the office and wait until your name is called. Then the therapist will ask you to sit down and discuss your problem. They will talk about your family, work and social life in order to get a full picture of what's going on. The therapist will then recommend a course of action for you.
Fees
When choosing a Therapist, it is important to find one who accepts your insurance and is within your budget. Many therapists offer a sliding scale for those with lower incomes, or a payment plan that allows you to pay a set amount per session. The cost of therapy can vary depending on a number of factors, including your location and your therapist's education and experience. Some therapists also offer group therapy, which is less expensive than individual sessions.
Some therapists are not willing to work with certain insurance companies, and some do not accept insurance at all. In these cases, they may charge higher rates. If you are unable to afford a traditional therapist, consider joining a support group. These groups are often free or low-cost, and can offer big mental health benefits, such as group counseling and mentorship.
In addition, you can save money on therapy by using a health savings account or flexible spending account (FSA) at work to set aside pre-tax funds for medical expenses, including therapy. In some cases, you can use this money to pay for a virtual therapy service such as BetterHelp or Talkspace.
A therapist's fees should be listed in his or her office policies, along with information about how to contact him or her, payment expectations, missed session consequences, cancellation policy, debt collection procedures, and insurance reimbursement. A therapist should try to make these policies clear and understandable to clients.
It is a good idea to discuss fees and fee arrangements with your therapist as soon as you start treatment. This can help to establish a healthy boundary between the relationship and the business aspect of therapy. It can also help you decide whether to continue your therapy if it becomes too expensive for you.
If you have health insurance, ask your therapist how much they charge for an in-person session and what percentage of the cost your policy will reimburse you for out-of-network mental health services. You should also find out your deductible for the year and the maximum amount that your insurer will pay per service.